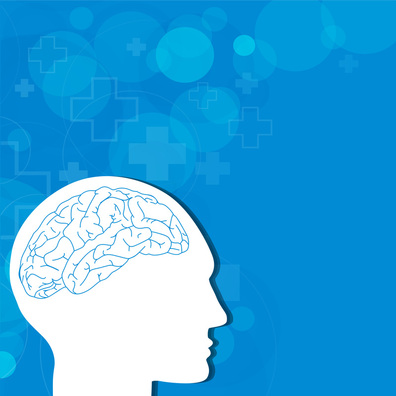 Many people have found fantastic success with mind programming, specifically subliminal message, or affirmation overload sessions like the one below:
However, these do present a problem. Believe it or not, many people are finding that the results that they are achieving are not quite what they had anticipated. For example, one client, a world class athlete , has reported becoming "lazy" with his training. At least on a conscious level.
This is a common scenario, and with some understandings of the subconscious-conscious mind interface, we can not only understand how this works, but use it to create even more success.
Wishing Vs. Creating – The Cake Example
One important aspect is the idea of "wishing for success" rather than "creating success." When many people imagine a better life for themselves, they imagine the final product, rather than the path and the product. Meaning they imagine they've got the girl, or the money, or the ideal job or house, and it feels wonderful. 
Since they only imagine the end result without visualizing the path that gets them there, this can easily fall into the "wishing" category, and the final result can begin to feel like a "gift."
To be sure, it feels wonderful to receive an unexpected gift. Everybody loves birthdays for this very reason. Imagine somebody giving you a cake, unexpectedly, vs. taking the time to bake a cake.
The "gift" cake is sudden, unexpected and it comes with the extra energy of somebody else caring about you enough to make or buy you a cake.
The cake may represent much more than a few mouthfuls of sweet deliciousness!
Now consider baking a cake. You plan the time, organize the ingredients, and bake a cake. The end result is the same. Before you didn't have a cake, and now you do have a cake.
So why doesn't baking a cake (and eating it) yourself feel the same as getting it as an unexpected gift?
For one, you are expecting the cake. You have plan to think about it, visualize it, see it to completion. There is no doubt in your mind that you are getting some cake. So when it shows up, there's nothing surprising about it. You bite into it and it tastes EXACTLY like you'd expected.
This is one reason why creating something consciously can sometimes give us with that "let down" feeling.
But consider this. Consider creating a million dollars. To be sure, it would feel pretty frikking fantastic if somebody showed up to your house with an unexpected sack of money. But how likely is this to happen?
On the other hand, with a solid goal of creating a million dollars, it may take some time, but having a million dollars means having a million dollars.
That is the main advantage of creating vs. wishing. There really is no limit.
The Unconscious Success Scenario
Milton Erickson, the inventor of covert hypnotherapy, noticed something strange about his patients. Often times he would cure there problems, but they wouldn't notice.
They would come in with a huge phobia of driving over a bridge, for example. He would tell them some crazy, seemingly nonsensical stories, and then they would leave.
Only they would be driving over bridges all day long and not notice anything. Then maybe a week or two later (sometimes even a year!) they would realize that fear of bridges vanished.
Poof!
This why a few people don't seem to get results with these programs. They affect deep change on a subconscious level, which alters behavior without the person noticing.
For example, many guys are terrified of starting conversations with cute girls. They listen to a few of the "seduction" sessions, and then suddenly notice they are getting all kinds of positive effects with girls.
What's going on? Is it magic?
Nope. What's happening is that their beliefs are slightly changing, altering their behavior, which is getting them the additional response from females. Perhaps their "new" behavior which still "feels" normal is a much more relaxed or happy facial expression. Perhaps longer or more friendly eye contact. Perhaps even slight smiles at girls as they pass by.
All of this is unconscious, and all of this elicits a completely different response from the world around them.
However, it isn't always as easy to see the results. For example, a martial artist may be making fantastic improvements, but not really noticing anything.
Firstly, how do we know we are being successful, and secondly, how can we get that awesome feeling when we DO achieve our goals?
There're a couple ways to help. Firstly, whenever doing any kind of deep change work, it's crucial to have a specific intention. Something you are intending to create. 
Secondly, it's very helpful to have a specific method of measuring your progress. This when being able to associate and dissociate is extremely useful.
Normally, it's good to be associated. Within your own body, and looking about subjectively to the world, through your own eyes, and with your own feelings.
But sometimes it's useful to step outside yourself and measure your progress. 
How can you do this?
One way is to become your own "coach" with whatever you are doing. You'll need to set aside some time everyday for "coaching."
Meaning you kind of step outside yourself objectively, look at your progress, and give yourself some pointers on how to continue to improve. Look at all the things you are doing, your behaviors, and most importantly any feedback you are receiving. Things people say to you, things you see yourself doing differently.
Then, come up with some specific milestones to shoot for that are above and beyond what you've been doing so far.
Once you are comfortable stepping into your own "coaching shoes" you can really begin to "push yourself."
At the end of every day, from the "coaching perspective" simply write down all the things you've done that day that has moved you closer to your goal. Then write down a list of things "to do" the next day that will move you even closer.
You'll have your own personal coach who will push you, support you, and know you better than anybody else.
Because it IS you!
You'll know when you've arrived at this "dual mind, conscious-unconscious collaboration" when you feel like you are being "watched" by some ever present "boss."
Meaning you feel as though you've been given a "to do" list from a real person. Of course, this sounds like it borders on the schizophrenic, but so what?
The purpose so to create as much as you can with your life.
And this is a great method for coach-you to keep creator-you on track.
So BOTH of you can create whatever you'd like.